TURKISH MARBLING(EBRU) ART CLASS
You can make your own art masterpieces in 2 hours or when you want to finish. All materials will be provided for the class.
Our classes are private. You can come alone or organize a workshop with your family and friends.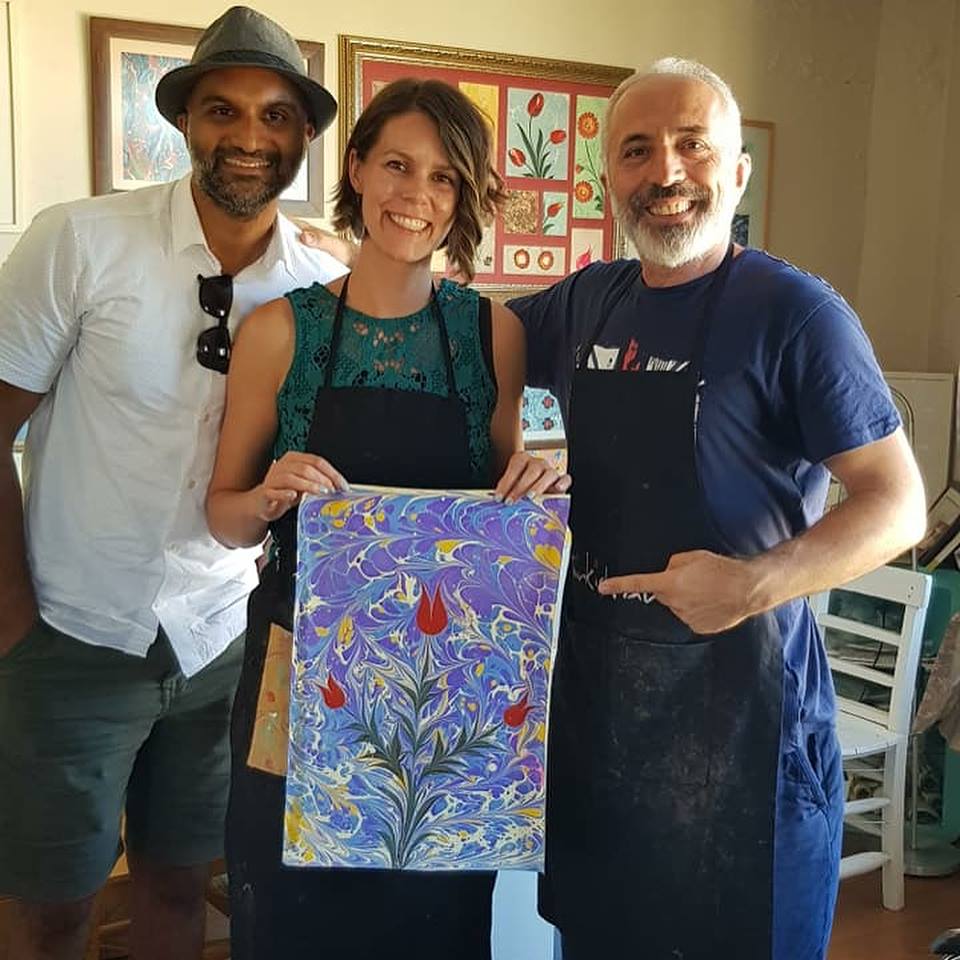 We will learn about Ebru art and about the materials. I will teach you about the traditional designs in marbling as well as techniques: stone, back and forth, comb design, and flowers –tulip, hyacinth, carnation. You can take your painting home with you once dry.
TURKISH TILE PAINTING CLASS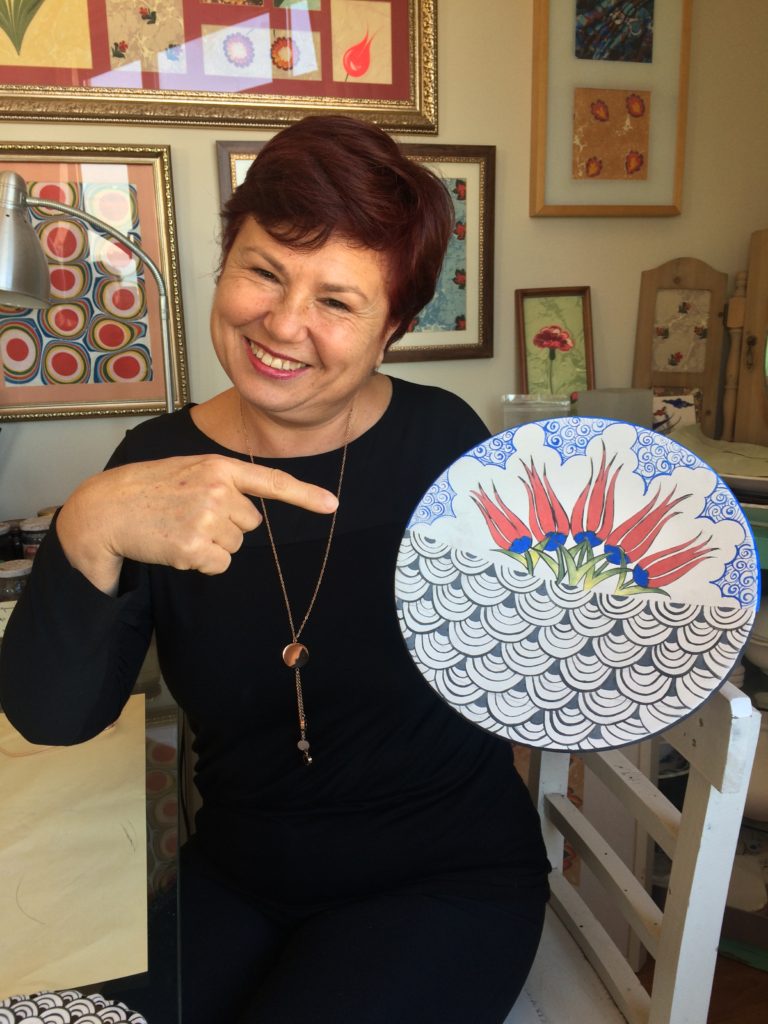 You can choose a square flat tile or plate. You can also choose a design from my selection of traditional Turkish patterns. I will teach you how to transfer the design onto the tile, and how to use ceramic paint to fill in the pattern. For Turkish tiles, they need to also be glazed and fired in the kiln, which can take up to 5-7 days. You can take the tile home with you.